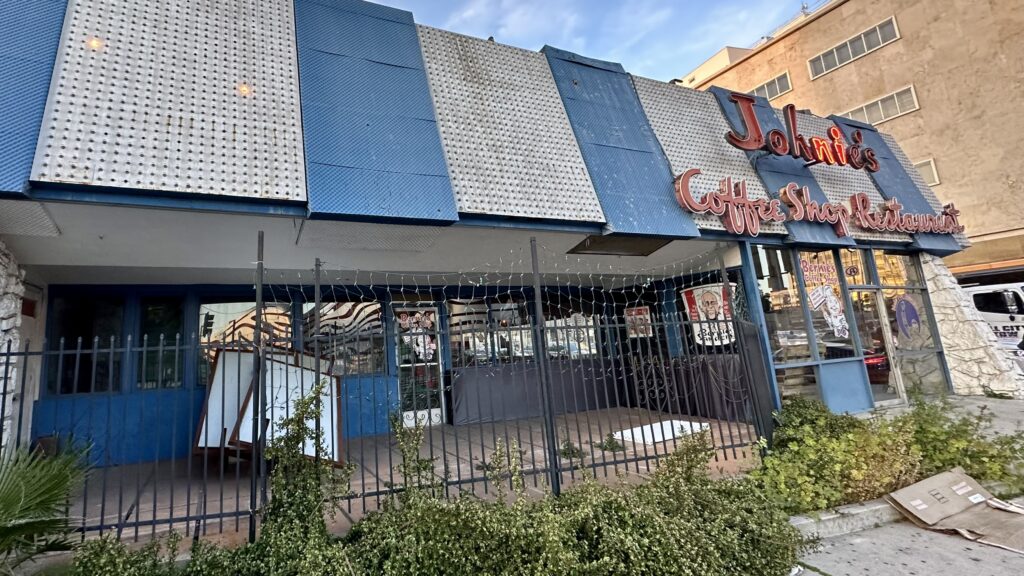 Historic Culture Monument status be damned, one of the coolest and arguably most iconic buildings in Los Angeles is now nothing more than a destroyed shell of its former glory.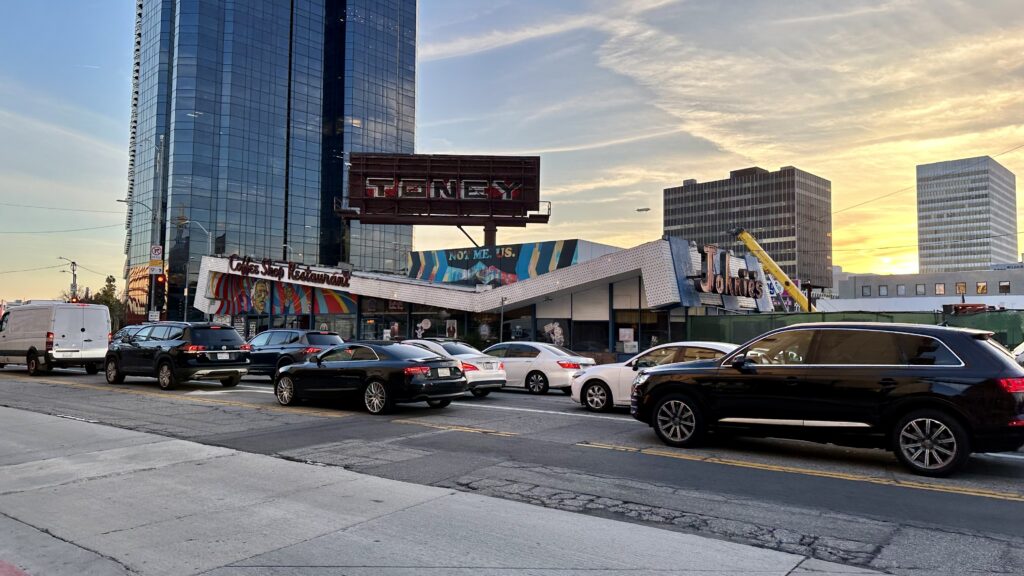 Nearly covered in Bernie Sanders propaganda, Johnie's Coffee Shop on the corner of Wilshire and Fairfax is worth the visit to see what once was, as well as what never will be again. Another sad (structural) commentary on the decline of even the hippest corners of America.
Johnie's features prominently in several famous films, including:
The Big Lebowski
American History X
Reservoir Dogs
Now it's only this:
A persistent reminder that the third horse to enter the race diluted the vote and brought us 4 years of spray tan politics.
🙁